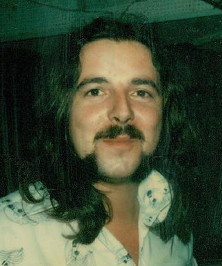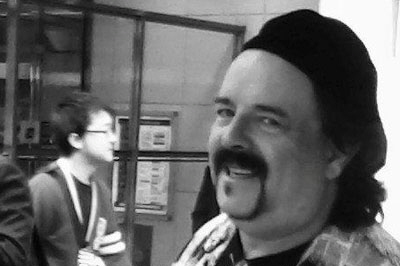 My life story... more or less.
I was born in Essex , England and grew up in Southend-on-Sea. Itís located on the Northeast shore of the Thames where it joins the sea. Southend is also the home of some great musicians like Ian Gibbons, Gary Brooker and Robin Trower from Procul Harum, Lee Brilleaux, and David Bronze to name a few. It was quite a hotbed of activity in the Ď60s and Ď70s. I was lucky to have been there. Itís where I cut my musical ďteethĒ so to speak and began my career as a professional drummer.
From a very young age I was always tapping and singing and generally driving my teachers and parents mad. Finally they realized that I needed an outlet for all my activity and I got my first kit in 1968. I turned pro, and 19, the next year. I played all over Europe at U.S.O. clubs for the troops on R&R from the Vietnam War. I called my old mate Rod ďRookĒ Davies to join us. When we finished the U.S.O. tour, Rod joined a band called Silverhead that was backed by Andrew Lloyd Webber and Tim Rice. He called me to audition and I got the gig. It was my ďBig BreakĒ. Also in the band were Michael Des Barres, Nigel Harrison and Stevie Forrest. Stevie left the band after our first album and Robbie Blunt joined us. We toured the world from 1972-74, including the US and Japan. We played at all the big arenaís supporting Uriah Heep, Nazareth and Deep Purple. Kiss opened for us, can you believe that?
Silverhead
Silverhead disbanded in 1974 and I became a session drummer for MCA UK and also freelanced. I worked with Murray Head, The Detriot Emeralds, tv commercials and jingles... I did so many sessions itís hard to remember them all. In 1976 I joined the David Byron Band with Denny Ball and recorded Take No Prisoners.
Shotgun
Moving on to the 80ís....... I joined Ken Hensleyís Shotgun in 1981 after he left Uriah Heep. I have heard that there is a video of us but have yet to find it. There is a review of our show at the Marquee on my media page. Ken then formed The Ken Hensley Band and we did a US tour. I appeared and/or recorded with Cher and Melanie (thereís a video of a live 1989 performance on my YouTube playlist), was a producer for ICC International and did session work with them.
Pete Haycockís Climax
1983-86 I was with Pete Haycockís Climax. We toured Europe and Australia and I recorded 2 albums with him. It was in a band called The Old Pals Act that I got my first opportunity to work with Dave Bronze. We backed Robert Lee Kolb and Randy California. The Old Pals Act eventually became that most famous of UK bands The Hamsters. Bronzie and I worked together again with Robin Trower and Eric Bibb
Robin Trower 2008
In 1986 I started my long association with Robin Trower. I toured with him in 86, 87, and 88 and recorded Passion and Take What you Need on Atlantic Records. Both albums charted on Billboard. Passion got the Best Indie Album Award from RIAA and I was voted Best Drummer-Rock Category.
The 90ís found me back in Southend. I was teaching 7 days a week and played in the house band at The Blue Last in London for 10 years where many famous musicians sat in with us. To all of you who were there, you know what I mean. In 1993, Robert Plant called me to do Fate of Nations. I was awarded Gold and Platinum Albums for that one.
In 2001 I recorded Living out of Time with Robin Trower. We toured and also did a DVD. 2002-2003...I toured Europe and Australia with Eric Bibb and recorded Friends with him. I also did a few gigs with The Hamsters and Dr. Feelgood.
In 2004, I was working with Robin Trower again and am still at it. Robin did the soundtrack for the 2005 movie Good Humor Man and I was his drummer. We just finished ďThe First Farewell TourĒ of the US, UK, and Europe. I have to say it was probably Robinís best tour to date. A live album was recorded at the Royal Oak in Detroit and will be released by V12 records with the title RT@RO.08. Robin will be touring again in 2009 and Iím really looking forward to it.
There are 2 fabulous Trower fan sites on the web that you must visit. They have lots of pictures, reviews, interviews, and so much more. The first one is run by my good mate, Steve Shail.
Alan Howard runs the UK Trower Fan site. (Enjoyed the curry, Alan!)
Hereís Robinís Official Website
Iíve got a few other releases this year too. Roger Cottonís A Long Way Back on Note Records and Robin Georgeís release of The Byron Band-One Minute More on Damage Control Music.
My future plans include getting to know my new home of Texas and meeting some of the great players here. In an odd coincidence, Buddy Whittington, the great Texas Bluesman whoís been with John Mayhal for the past 2 decades or so, is on Roger Cottonís new album A Long Way Back. We play on the same album, but never together in a session. I did get to meet Buddy when I moved to Texas this summer. Itís a small world. Visit my MySpace site and meet more of my new Texas friends.
Iím toying with the idea of writing a book. People tell me Iím a great story teller (and I do have some stories)...weíll see. I will keep on teaching, recording, and playing... Itís what I do... itís what I love. In that I am truly blessed.
To all the great musicians, engineers, producers, managers, and technicians I have had the pleasure to meet and work with in my 4 decades in the music business, many many thanks. If I forgot to mention any of you, I apologize. Itís been a long run and some memories are hard to recover at this stage in the game. Send me a link and Iíll be sure to get you on the site.
To my family and friends, your love and support is priceless to me.
All of you, Fans, Friends, Family, and Colleagues, leave a message in my guest book and let me know how you are. And come back soon. Iíll be adding more pics, reviews, clips and audio.
Best regards always,
Tommo